So it is with a heavy heart I post this, but after much deliberation I am moving on from lineage. Lineage has brought me 2 decades of joy and fun and heartache but its time for me to put my development skills into something else. I have decided to start working on my own indie game and with that means I need to focus my time on it and not trying to do lots of different hobbies (of which I have many…too many).
I have spoken with Myth and we are in agreement that all the work we put into making the management suite for L1J-Private shouldn't go to waste. So I will be releasing the source code to everything I have. All the tools we've made, all the tools I have acquired over time. I'll release the files very soon, but in the coming weeks I will write up some instructions on using the various tools and setting up the server.
So if you want to try your hand at setting up and running Lineage, you'll have everything you need. Now that said, I will release the database in the state that Myth left it in. Lots of custom items and changes. For an original database, you'll need to find one on one of the many google search results and/or fill it back out to the best of your knowledge. Myth and I moved on from L1-Vanilla long ago.
In the documents I'm going to put out, there will also be instructions on how to implement new monsters that are already in the client but not used as well as items, skill icons, etc. But that's going to take some time to write up. But I have told myself I am going to do it as my final farewell to lineage. Lineage will always be special to me, it shaped my childhood gaming.
I am sure this will get a lot of negative comments, but I am going to approve them anyway. A lot of you will be upset at Myth and I and say we led people on….but we never made any promises to anyone or on any dates. It was a pet project we worked on and had high hopes for, but life got busy….our time got pulled into other directions. We've both lost family and friends over the years, work has its ups and down, and lets be honest…awesome games like Elden Ring came out and we HAD to play them.
I pay for the hosting of this server as it runs other websites of mine. Ill leave this blog up and the files for a reasonable time, but a time will come when I shut it all down and sunset everything that is lineage. If you are interested in the game I will be working on (its too early to have anything concrete), I'll be setting up a development blog for it. The intention is for it to generate side income, something to keep me invested and on track. Lineage was always a cost, but the cost was acceptable because of the enjoyment I got from it. I just need something I can call my own and say I did that.
Thank you to everyone who has supported us and you all will be missed greatly. If you want to stay in touch leave a message and I'll reach out and we can exchange discord information.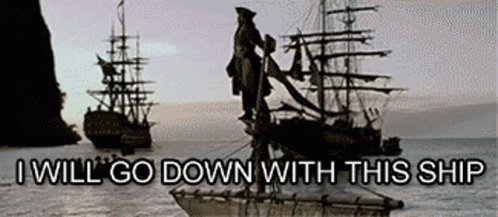 Database: http://blog.mythicloa.com/l1jdb.sql
Admin Tools (PHP) (300mb)- http://blog.mythicloa.com/admintools.zip
Server Configs and Bat (36mb) – http://blog.mythicloa.com/Server.zip
Source Code (21mb) – http://blog.mythicloa.com/serversource.zip
Lineage Tools and Other Stuff (60mb) – http://blog.mythicloa.com/tools.zip
Client (4.2 GB) Hosted on mega due to size – https://bit.ly/3OE7OVc
I have removed all the old posts not related to changes to our codebase/database.